Dr. David P. Gushee (PhD, Union Theological Seminary, New York) is an ethicist, pastor, author, and advocate. He is the Distinguished University Professor of Christian Ethics at Mercer University, and Chair of Christian Social Ethics at Vrije Universiteit ("Free University") Amsterdam, and Senior Research Fellow, International Baptist Theological Study Centre.
Gushee is the elected Past-President of both the American Academy of Religion and the Society of Christian Ethics, signaling his role as one of America's leading Christian ethicists. He is the author, co-author, editor, or co-editor of more than 27 books and over 175 academic book chapters, journal articles, and reviews (see his full academic C.V.). His most recognized works include Introducing Christian Ethics, Righteous Gentiles of the Holocaust, Kingdom Ethics, and The Sacredness of Human Life. With his Changing Our Mind (more than 25,000 sold) and After Evangelicalism, he charts a theological and ethical course for post-evangelical Christians, a course he more personally relates in memoir, Still Christian. Altogether his books have sold over 100,000 copies and been translated into a dozen languages.
David is currently planning a book tentatively titled Defending Democracy from its Christian Enemies, coming from Eerdmans Publishing in Fall of 2023.
Over a full 29-year career, he's been a devoted teacher and mentor as Professor Gushee to college students, seminarians, and PhD students. He's also led activist efforts on climate, torture, and LGBTQ inclusion, and continues to be a keynote speaker at churches, forums, and universities.
For the general media, Gushee has written hundreds of opinion pieces and given interviews to scores of major outlets and podcasts.
David and his beloved wife Jeanie live in Atlanta. He is a classic novel reader, world traveler, and tennis player, and awaits a call from his beloved Atlanta Braves to resume the baseball career he abandoned in college.
I grew up in Vienna, Virginia, a lovely little town just outside Washington, DC. My father worked for the Congressional Research Service doing policy analysis. My mother mainly raised us four rowdy kids and tried to wrangle us to St. Mark's Catholic Church. I was the oldest and was not much help.
By the age of 15 I was on a spiritual search. It took me into a Southern Baptist church one sunny summer weekend in 1978. Four days later I was a born-again convert. Two weeks after that I was baptized by full immersion. My personal Christian journey had begun.
Being a new believer did not solve all my problems. But it did clarify my identity, give me deep meaning, and provided a path to a profession. I was going to be a pastor. That was clear to me by the time I turned 17, and it never really went away.
My college years at William & Mary was a make or break time for my naïve early version of Christianity. But the clash between SBC faith and religion department doubt was mediated through Baptist Student Union community, which is one reason why I think it's quite a shame that Baptists seem to have largely abandoned college ministry.
Off to Southern Baptist Theological Seminary. Youth ministry. Awful. Peacemaking work. Cool. Discovery of the thrill of high-end academic study of religion. By my third year, I knew that I wasn't done with school and that my next step must be to get out of the South and go get a PhD in Christian Ethics. Why ethics? Because it is where faith meets the problems of the world. With my pregnant wife Jeanie, we moved to Manhattan and Union Seminary.
Six years later in 1993, I was Rev. Dr. Gushee. Twenty-eight years of teaching, writing, and advocacy have followed.
I have never regretted or even doubted my calling – I followed Jesus into conversion, ministry and preaching, academia, and the various studies and battles ever since. I still love ethics, the discipline that helps Christians think about how their faith applies in personal and social life. But I do have the scars to show for it, because these days people are far more likely to get REALLY ANGRY over ethical differences than theological ones. My battles have included issues like climate change, torture, LGBTQ inclusion, and white supremacism. Fun times.
Most days my work is typical academic stuff: prep lectures, teach classes, grade papers, write essays. Some days it is a lot hotter than that. That's okay. I can rest when I retire. If I do.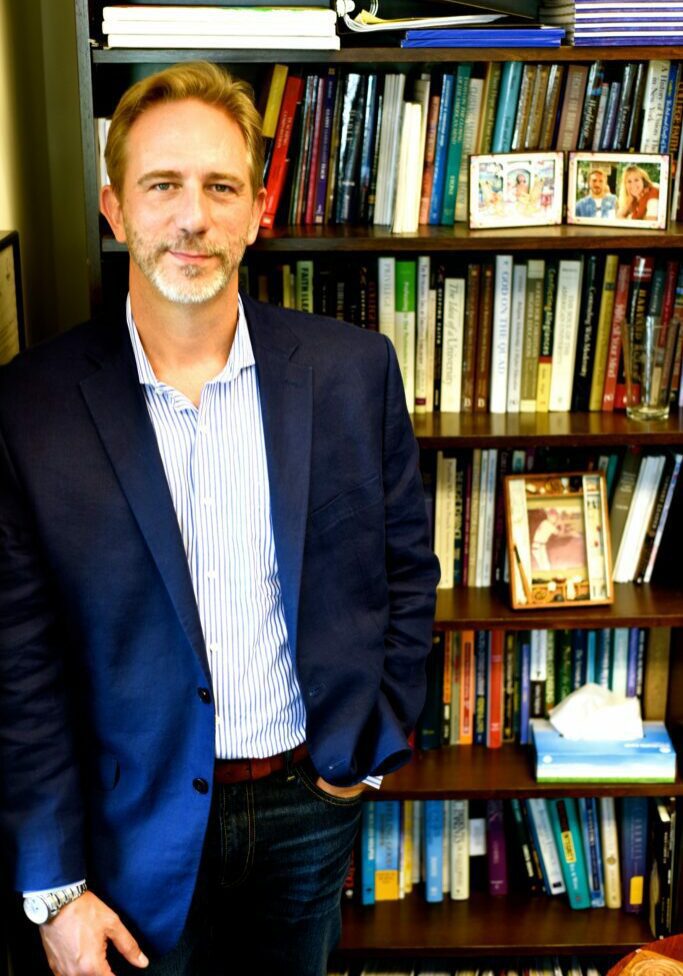 Subscribe to My Newsletter